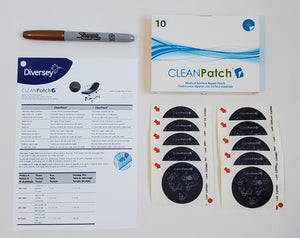 Small Round CLEANPatch®2" round, SKU 11003
Round medical surface repair patch for punctures (up to 1.5 cm) for hospital beds and stretchers. Restores damaged mattresses to an intact and hygienic state.
(S) 2 inch (5 cm) round
Includes Flipcard, Sharpie 30X1EA
10/box
SKU 11003
*Purchases must be within the United States.